Letter from the Dean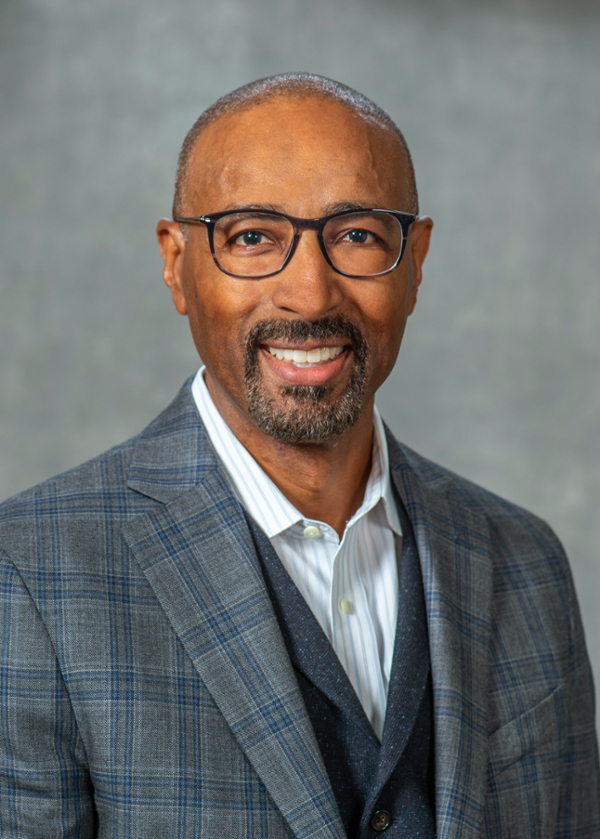 Dear Fellow Salukis,
Welcome to the spring semester!
Happy new year and welcome back to campus.
It is my distinct pleasure to welcome our new and returning students, faculty, and staff Things have gotten off to an exciting start here in the College of Business and Analytics. I am honored to be back home in the greatest College, at the greatest University and serving as interim dean.
My tenure as the interim dean began January 1, 2023, and the transition was a sudden one. A few months ago, I had no idea that this would be happening. But the journey has been a long one - one that started academically in Carbondale. I was the first in my family to graduate from college. In my first few weeks as a freshman, I was a bit scared but had an exhilarating sense of promise and possibility. With the help of many, I graduated from the Southern Illinois University with a bachelor, master and doctorate degree.
As a professor, first-generation college student, and three-time CoBA alum, I am very committed to business education and providing students the opportunity to delve deeply in their studies to build the necessary knowledge and skills to succeed. Having worked with many students over the past fourteen plus years as faculty, I know firsthand the excellence, scholarship, and enthusiasm that our students exhibit. We Salukis have been known to have that "grit," determination and ability to hit the ground running. Our stories, our graduates, our character, and its reputation have made profound impacts for generations. With great humility, I say, the legacy continues!
SIU's mission to "create and exchange knowledge to shape future leaders, improve our communities, and transform lives " and CoBA's mission to "provide broad educational opportunities to prepare our students to make significant contributions" through our "passionate commitment to change lives and help define the future" are the foundations for building a culture of excellence throughout the college's community. Throughout my first 100 days in office, I plan to interact, listen, learn, and become familiar with CoBA's students, faculty, staff, advisory board members and alumni, along with many other constituents in the community and beyond. I have long believed that the best way to have good ideas is to have many ideas, and the best way to have many ideas is to welcome and engage everyone in thinking about issues of mutual concern. The suggestions, memories and stories from the listen and learn sessions will provide insights and inspiration to develop ways to support these missions. With community feedback in hand, I will identify and communicate priorities tied to action plans, deadlines and accountability that align with the University's Imagine 2030 Strategic Plan. Having met with many of you already. I know that any visions and goals for the CoBA will come through collaboration, and I am thrilled to have this opportunity to work closely with the college community.
Thanks again to all who have made my first days as interim dean so welcoming. I look forward to meeting with many more of you and to working with you all in the coming weeks and months.
Best wishes to a great spring 2023 semester!
Warm regards,
Marc E. Morris, Ph.D., J.D.
Interim Dean and Professor of Accountancy
College of Business and Analytics
Every day is a great day to be a Saluki! GO DAWGS!!!