2016 Emerging Saluki Leader Awards
The Emerging Saluki Leader Award (ESLA) recognizes recent graduates of the college for their outstanding accomplishments and service. Alumni of the College of Business and Analytics who have graduated within the previous 15 years and are deserving of recognition for their outstanding achievements in business, academia, government, nonprofit organizations or service to their community are eligible for the award.
The seven members of the 2016 class of ESLA awardees were announced and honored at the annual College of Business and Analytics Homecoming Reception. The awardees were chosen by the college's external advisory boards for their outstanding achievements at the early stages in their careers.
---
Ashlee Church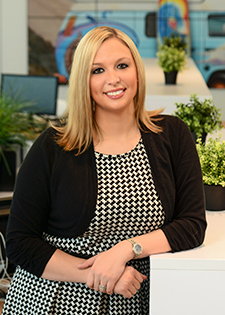 DeSoto, Illinois
B.S. Management '09
MBA '10
Ashlee Church received her Bachelor of Science degree in Management in 2009 and her M.B.A. in 2010, both from the College of Business and Analytics at Southern Illinois University. During her time at SIU, she was a graduate assistant at the College of Business and Analytics working in fundraising and development with the Southern Illinois University Foundation. 
Church is from and is currently a General Manager at Volkswagen of Marion, An Ike Family Dealership. She worked for two years to bring the dealership to Marion, Illinois. The corporate executives had been considering a dealership in this region but were focused on Cape Giraredeau, Missouri and had never heard of Marion. There are only about 600 US dealerships.
Church has been a leader both in her professional positions and in targeted service commitments. She currently teaches marketing and management classes at McKendree University and is a board member of the Marion Area Chamber of Commerce. 
She also is also actively involved with organizations such as: Herrin Chamber of Commerce, Carbondale Chamber of Commerce, Recycle Williamson County Committee, Rotary, and member of the Southern Illinois Personnel Management Association. 
---
Mark Ford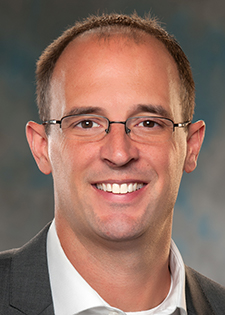 Mt. Juliet, Tennessee
B.S. Finance '02
Mark Ford is a 2002 graduate of the College of Business and Analytics at Southern Illinois University with a Bachelor of Science degree in Finance. He is currently is the Vice President of First Tennessee Bank where he is responsible for managing and growing a portfolio of commercial and consumer credits to businesses and individuals involved in the music industry. Clients include Artists/Performers, Publishers, Record Labels, Agents, Managers, etc.
Prior to First Tennessee Bank, Ford was employed for 10+ years at SunTrust Bank working in its Sports and Entertainment Specialty Group, which focused on delivering banking and financial services to all segments of sports and entertainment industries.
Ford is a two year recipient of the Institution's Chairman's Club award for top performance in his position.
Aside from his profession, Ford is the Chairman of Finance at Gladeville United Methodist Church and serves on the Board of Trustees. He also has actively been involved with the Nashville Chamber of Commerce.
Ford and his wife Laura Ford are both loyal Salukis. They have two young children, Adelyn and Kiley. Ford is an avid boater and enjoys spending time on the water. He also enjoys spending time at parks with his family and friends.
---
Adrianne Henderson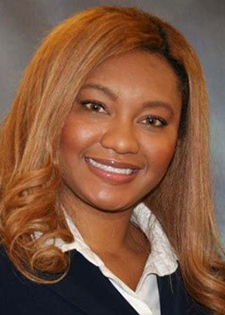 Flossmoor, Illinois
Masters of Accountancy '02
Adrianne Henderson, a native of Kankakee, Illinois and now lives in Flossmoor, Illinois, is a graduate of Kankakee High School and completed her Master of Accountancy at SIU in 2002. She is currently a risk consulting director for KPMG's Advisory Services and is on rotation with the KPMG Business School where she is helping to develop new training for IT professionals at KPMG. 
Her experience includes work with project management involving complex, large-scale technology service projects as well as handling Sarbanes-Oxley 404 and financial statement audits, internal audit co-sourcing, Internal Control Over Financial Reporting and business process controls identification and design. She is a certified information systems auditor.
A member of the SIU School of Accountancy Board of Advisors since 2012, she is also active with ATHENA International, Zeta Phi Beta Sorority, KPMG African-American Network, National Association of Black Accountants, and Information System Audit and Control Association.
She and husband William Henderson have a daughter.
---
Jason Noack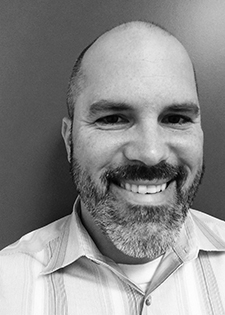 Lake Tapps, Washington
B.S. Finance '02
Jason Noack graduated with a Bachelor of Science degree in Finance from the College of Business and Analytics at Southern Illinois University in 2002. He is currently a Global Program Manager at Russell Investments where he is responsible for maintaining a world class product development and management organization spanning mutual funds to institutional separate accounts, actively looking for opportunities to increase value for the organization within each regional product line, through continuous process improvements and the ongoing identification and reduction of risks.
Noack has 11+ of experience successfully leading cross-functional teams to implement strategic business and governance initiatives, process improvements, organization change for multiple products and tools for the U.S. Private Client Services Product Team.
Prior to entering academia, Noack was a Sergeant (E-5), Assistant Detachment Commander in the United States Marine Corps. His military background and civilian experience has made him a strong, fair leader that strives for the highest standards in teamwork and open communication.
Noack is married with a son and a daughter. His hobbies include baking, cooking, and gardening.
---
Deanna Price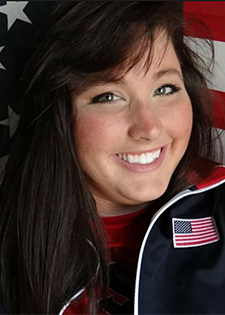 Carbondale, Illinois
B.S. Accounting and Management '16
Deanna Price is a May 2016 graduate from the College of Business and Analytics at Southern Illinois University where she received her Bachelors of Science degree in Accounting and Management. She is currently a Client Developer at First Southern Wealth Management where she works to enhance customer's opportunities of having a better financial life style after retirement.
During her time at SIU, she was an athlete for the SIU track and field team. Price competed in the 2016 Rio Olympics in the hammer throw. She made the finals and finished eighth in the world. Price is the 2016 NAA Record Holder and Champion in Hammer Throw and she is expected to compete in the 2017 IAAF World Championships in London and then 2019 Pan American Games in Lima, Peru. Her goal is to compete again in the 2020 Olympics.
Not only is Price an Olympian, but she is an outstanding role model. She spends her free time using her achievements as a way to talk to young people about body awareness and confidence. She has also visited campus several times to attend events and has continued to represent the College of Business and Analytics.
Her hobbies include cooking, baking and walking her dog, Maverick. Price plans to continue her relationship with SIU as she trains for future competitions.
---
Matthew Toenjes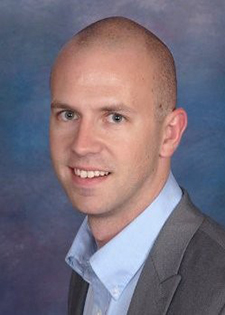 Richmond Heights, Missouri
B.S. Accounting '10
Master of Accountancy '11
Matthew Toenjes graduated in 2010 with a Bachelor of Science degree in accounting and obtained his master of accountancy in 2011 from the College of Business and Analytics at Southern Illinois University. He is currently in the MBA program at Washington University in St. Louis, Missouri.
Toenjes, a Certified Public Accountant, has served as supervisor of external reporting for Emerson Electric Company since 2013. In his role, Toenjes, assists in the preparation of Emerson Electric's required SEC forms, preparation of U.S. government forms to the Department of Commerce, and reviews executive presentations and speeches. Prior to his time at Emerson, Toenjes served as an audit associate with KPMG, LLP from 2011 to 2013.
During his time at SIU, Toenjes worked to manage the Academic Success Center and was a student ambassador for the Illinois CPA society. Since 2013, Toenjes has been President and Construction Leader of Habitat for Humanity International and has also volunteered his time to the St. Louis Tax Assistance Program, which provides free tax preparation for low income facilities.
One of Toenjes personal achievements is that he ran a full marathon in the fall of 2015.
---
Brandon Zanotti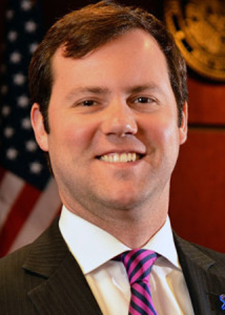 Johnson City, Illinois
B.S. Finance '03
Brandon Zanotti graduated Summa Cum Laude from the College of Business and Analytics at Southern Illinois University in 2003 with a Bachelor of Science in Finance.
Zanotti earned his Juris Doctorate degree from Washington University School of Law in St. Louis in 2008. While in law school, Zanotti participated in the Civil Rights and Community Justice Clinic. He also competed in the law school's Environmental Moot Court. Zanotti has served in the United States Senate in Washington, D.C. as a congressional legal clerk to Senator Richard J. Durbin of Illinois.
In 2014, Zanotti was appointed Williamson County State's Attorney. He was previously an arbitrator with the Illinois Workers' Compensation Commission and attorney with the firm of Feirich/Mager/Green/Ryan. Zanotti is licensed to practice in Illinois and Missouri. He has served as president of Jackson County Bar Association and is a member of the American Bar Association, the Illinois State Bar Association, and the Williamson County Bar Association.
---