2019 Emerging Saluki Leader Awards
The Emerging Saluki Leader Award (ESLA) recognizes recent graduates of the college for their outstanding accomplishments and service. Alumni of the SIU College of Business and Analytics who have graduated within the previous 15 years and are deserving of recognition for their outstanding achievements in business, academia, government, nonprofit organizations or service to their community are eligible for the award.
The six members of the 2019 class of ESLA awardees were announced and honored at the annual College of Business and Analytics Homecoming Reception. The awardees were chosen by the college's external advisory boards for their outstanding achievements at the early stages in their careers.
Caroline Ellis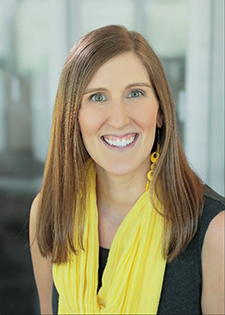 Longmont, Colorado
B.S. Management '12
Caroline Ellis moved to Colorado after obtaining her Bachelor of Science degree in management from Southern Illinois University Carbondale. She currently works at Woodward's Airframe Systems Division as the Human Resources site lead. Ellis received Senior Professional in HR certification January 2019.
Ellis is an acting member of the Denver Society of Human Resources. She also participates in boards and workshops to help further develop the next generation of workers in both high schools and local universities. Ellis enjoys hiking so much for her wedding ceremony she incorporated a 10 mile hike including all the guest. She and her husband hiked the Italian Alps in the fall of 2019.
---
Jennifer Polk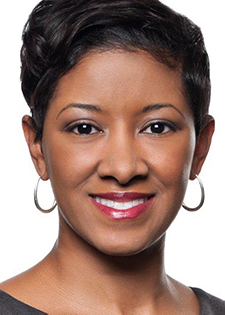 Aurora, Illinois
B.S. Finance '03
Jennifer Polk received her Bachelor of Science degree in finance from Southern Illinois University Carbondale in 2003. Since graduating Polk Worked for J. P. Morgan generating millions in revenue as a young associate and banker. She decided to further her education by obtaining her Master in Business Administration at the University of Chicago Booth School of Business. Polk currently is the research planning and development lead for Gartner, Inc. Marketing Practice. She became a leader of client service at a global digital marketing agency helping brands like Red Lobster, Olive Garden, and Best Buy reach marketing goals.
In Polk's spare time she is an active member of Glen Ellyn Area Alumnae Chapter of Delta Sigma Theta Sorority Incorporated serving as a volunteer in the Western Suburbs of Chicago. Polk is also the proud wife of fellow SIU Carbondale alumnus, Michael Polk and mother to three daughters.
---
Lily Sugathan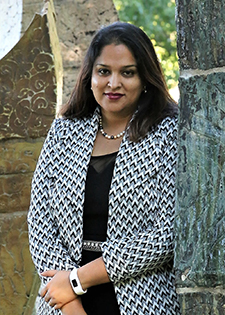 Saint Charles, Missouri
B.S. Accounting '99
M.B.A. '08
Lily Sugathan received both her Bachelor of Science degree in accounting and Master in Business Administration from Southern Illinois University Carbondale. After graduating she obtained a supervisor position with Thousand CPA Services, LLC. Part of her responsibilities consist of helping clients with accounting services and training staff and clients on accounting processes. Outside of work Sugathan is the treasurer on the executive board for St Louis Artists' Guild.
In addition to her career, Sugathan is proud to say she comes from a long line of salukis. Her father taught as a professor and started the Mining Engineering Department in the 1970s. She also had the pleasure of attending SIUC with 2 other siblings. Sugathan spends her free time educating herself on gardening to improve her personal harvest.  She enjoys sharing her crops with her family using her garden to table recipes.
---
Meredith Thomas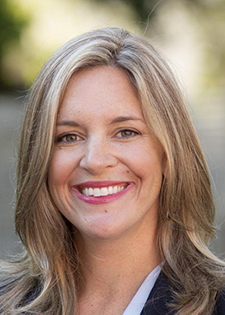 Tallahassee, Florida
B.S. Marketing '05
M.B.A. '06
Meredith Rhoads Thomas graduated with her bachelor's and master's degrees from Southern Illinois University Carbondale. Thomas continued her education at the University of Wisconsin-Madison where she earned her doctoral degree. While attending the University of Wisconsin-Madison Thomas worked as a teaching assistant, where she received multiple awards and honors. These awards included the 2017 John G. Schutz Excellence in marketing award, the 2016 American Marketing Association Doctoral Consortium Fellow, the 2016 Williams Bers Business Fellowship Award, and the 2015 Advance Opportunity Fellowship Award. Thomas is currently working at Florida State University College of Business as an assistant professor in the Marketing department.
Thomas was published in the Journal of Consumer Research, a prestigious journal in the marketing profession. She has operated as a reviewer for Society for Consumer Psychology Conference, Association for Consumer Research Conference, Consumer Culture Theory Conference. Thomas is also a current member of Wisconsin Ph.D. Program Advisory Board member.
In addition to her career, Thomas started her family in 2010. She enjoys spending free time with her husband and two kids.
---
Nicki Milovanovic
Chicago, Illinois
B.S. Marketing '10
Nicki Milovanovic has a Bachelor's of Science degree in marketing from Southern Illinois University Carbondale. Since she Works as a Senior Area Business Manager at Sanofi Genzyme educating Rheumatologist on the benefit of the company's therapy services. While at Bristol-Myers Squibb Milovanvic worked as a District Sales Trainer. She was also awarded Winning Culture Ambassador by her Regional Office. Milovanovic is consistently involved with planning and attending charitable work events.
In her personal time she is committed to Glass Slipper Project in Chicago serving underprivileged teens. Milovanovic recently married her husband Kyle August, 2018 and finds time to enjoy yoga classes.
---