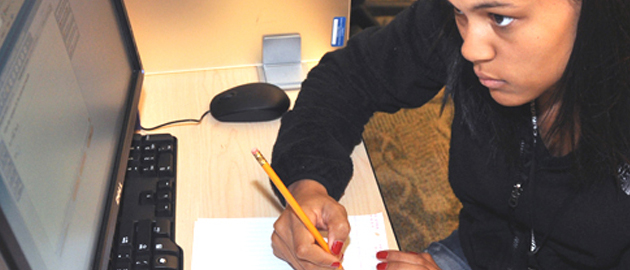 Online Programs
Flexible, convenient and totally online. Our online programs put you in charge of when and where you prepare for career success. Earn your degree wherever you are through online courses taught by many of the same award-winning faculty who teach on campus. You even pay in-state tuition as you earn your degree from a nationally ranked, AACSB accredited University.
Online Undergraduate Degree Completion Programs
We know life is busy. Work and family commitments may make it impractical to attend traditional campus classes. Our online undergraduate degree completion programs let you earn your bachelor's degree from anywhere. Those with 60 credit hours, including college prerequisites and a completed AA or AS degree, can complete their bachelor's degree in 18-24 months. We partner with community colleges to make the transition easier.
Online Graduate Programs
You don't want to interrupt your career to advance it. Now you don't have to. Our online graduate programs bring the virtual classroom to you, wherever you are. Our rigorous, accredited graduate degree programs come to you through specially designed, technologically advanced classes. Join students from all over the world who aspire to become tomorrow's business leaders.